Beautiful Europe. After the pandemic. (4)
Aujourd'hui / heute / today: František Zvardon / Kai Littmann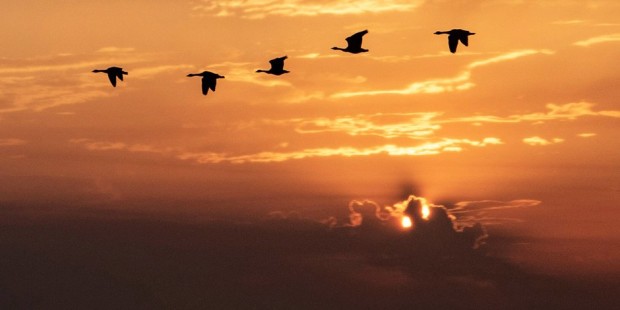 Normalement, nous avions prévu une autre contribution aujourd'hui, mais l'eurodéputée prévue a eu un souci de santé et sa contribution paraîtra ultérieurement. L'occasion pour les initiateurs de cette campagne d'expliquer les objectifs.
« Nous souhaitons montrer la beauté de l'Europe », dit František Zvardon, « et nous voulons établir une autre forme de dialogue entre les élus européens et les citoyens et citoyennes ! » Grâce à ses merveilleuses photos, František Zvardon fait rêver de l'Europe et démontre ce qu'il convient de défendre – une Europe merveilleuse, dont les institutions sont certes imparfaites, mais qui valent la peine d'être réformées. « Un photographe tchèque, un journaliste allemand, un média européen à Strasbourg – il nous semblait normal de nous lancer une nouvelle fois dans cette aventure 'Beautiful Europe' », ajoute Kai Littmann. « Par cette campagne et le parrainage des chefs des trois collectivités qui sont la Ville, l'Eurométropole Strasbourg et la Collectivité européenne d'Alsace, notre souhait est également de rétablir un meilleur contact entre les élus européens et les collectivités alsaciennes – car la défense du siège du Parlement Européen à Strasbourg commence par des actions comme celle-ci ! »
Dimanche prochain, vous trouverez ici une nouvelle contribution d'une ou d'un eurodéputé et nous souhaitons bon rétablissement à celle dont vous lirez la contribution ultérieurement !
Normalerweise war heute ein ganz anderer Beitrag vorgesehen, doch der geplante Beitrag der Europaabgeordneten muss leider aufgrund eines gesundheitlichen Problems verschoben werden und erscheint zu einem späteren Zeitpunkt. Aber dies ist eine Gelegenheit für die Initiatoren dieser Kampagne, deren Ziele noch einmal zu erläutern.
"Wir wollen die Schönheit Europas zeigen", sagt František Zvardon, "und wir möchten eine andere Form des Dialogs zwischen den Europaabgeordneten und den Bürgerinnen und Bürgern etablieren!" Mit seinen wunderbaren Fotos lässt uns František Zvardon von Europa träumen und er zeigt, was es da eigentlich zu verteidigen gilt – ein wunderbares Europa, dessen Institutionen sicher nicht perfekt sind, doch die es sich lohnt zu reformieren. "Ein tschechischer Fotograf, ein deutscher Journalist, ein europäisches Medium in Straßburg – da erschien es uns normal, ein weiteres Mal dieses Abenteuer 'Beautiful Europe' zu starten", ergänzt Kai Littmann. "Mit dieser Kampagne und der Schirmherrschaft der drei Chefs der elsässischen Körperschaften Stadt Straßburg, Eurométropole Straßburg und der 'Collectivité européenne d'Alsace', möchten wir ebenfalls einen besseren Kontakt zwischen den Europaabgeordneten und den elsässischen Körperschaften etablieren – denn die Verteidigung des Sitzes des Europäischen Parlaments in Straßburg beginnt auch mit solchen Aktionen!"
Am nächsten Sonntag lesen Sie hier einen neuen Beitrag eines oder einer Europaabgeordneten und wir wünschen derjenigen, deren Beitrag leider verschoben werden musste, schnelle Genesung!
Normally, we had scheduled a totally different contribution today, but the planned contribution by a MEP had to be delayed due to health problems and will be published later. But this is an opportunity for the creators of this campaign to explain the objectives.
"We want to show the beauty of Europe", says František Zvardon, "and we want to establish a different form of dialogue between the MEPs and the citizens!" The breathtaking photographs of František Zvardon let us dream of Europe and he demonstrates what we are meant to defend – a wonderful Europe whose institutions are of course not perfect, but they are worth being reformed. "A Czech photographer, a German journalist, a European media in Strasbourg – it seemed quite obvious to us to launch once again this adventure 'Beautiful Europe', adds Kai Littmann. "With this campaign and the patronage of the three leaders of the Alsatian public authorities City of Strasbourg, Eurométropole Strasbourg and the 'Collectivité européenne d'Alsace', we also want to initiate a better contact between the MEPs and the Alsatian authorities – because the defense of the Parliament seat in Strasbourg starts also with actions like this one!"
Next Sunday, you will read here another contribution by a MEP and we wish the person whose contribution had tob e delayed, a quick recovery!
Cette campagne est marrainée et parrainée par Jeanne Barseghian (Maire de Strasbourg), Pia Imbs (Présidente de l'Eurométropole Strasbourg) et Frédéric Bierry (Président de la Collectivité européenne d'Alsace).