Education is one of the solutions
The CoE Conference of Ministers of Education: responding to the COVID-19 crisis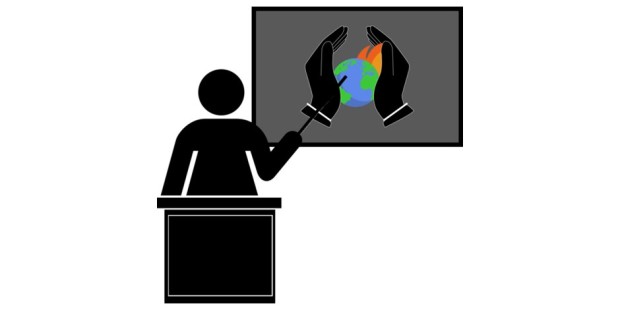 (CoE / Red) – The COVID-19 pandemic is challenging our education systems and institutions, which need to innovate the ways in which we learn, teach and assess qualifications. The risk of increased exclusion and inequality in access to education is another effect of the sanitary crisis.
In order to respond to these issues, the Greek Chairmanship of the Committee of Ministers will organize a Conference of Ministers of Education on October, 29 (on-line event). Niki Kerameus, Minister of Education and Religious Affairs of Greece, Marija Pejčinović Burić, Secretary General of the Council of Europe and Mariya Gabriel, European Union Commissioner for Innovation, Research, Culture, Education and Youth, will speak at the opening of the conference.
The first session will focus on how the 50 member states of the European Cultural Convention can continue to ensure the right to quality education under the pandemic for all students and how the Council of Europe's education program can be adapted to the COVID-19 and post-COVID situations.
The second session will focus on the role of education in raising awareness of cultural heritage at risk due to the climate change. The relationship between cultural heritage, climate change and sustainable development will be explored in the framework of the Council of Europe's "Reference Framework of Competences for Democratic Culture".
The Conference will be invited to endorse a Political Declaration on the education response to COVID-19. The Declaration is accompanied by "A Roadmap for Action on the Council of Europe education response to COVID-19", which lists concrete actions the Council of Europe will undertake to assist its member states in making the right to education a reality in times of COVID-19.
Ministers will also be updated on the progress in the setting up of an Observatory on History Teaching, which was launched at a Ministerial Conference held in Paris under the French Presidency of the Committee of Ministers in November 2019, with an address by Jean-Michel Blanquer, Minister of National Education of France.
It is of paramount importance to address the post-Covid period – we must start organizing the time "after" and we must do so now. But why is the Council of Europe currently the only European institution seriously working on the post-Covid period?