(70) Beautiful Europe. Vote on May 26!
Today / heute / aujourd'hui : Andrejs Mamikins (Latvia)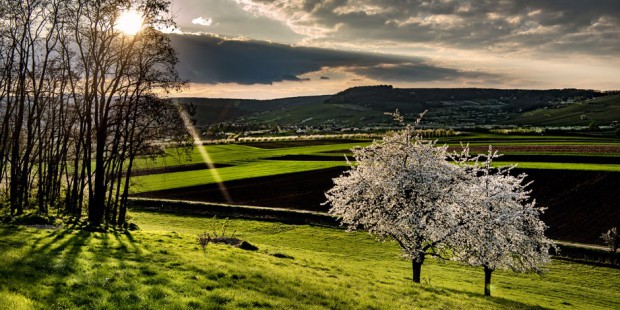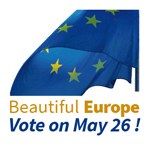 The powers of the European Parliament are constantly growing. It promotes the will of the citizens in an ever bigger array of issues. If we take the example of the 2014-2019 term, we managed to achieve results on things like Youth Employment Initiative, renewable energy, stricter CO2 emission  rules, privacy protection, anti-terrorist measures, more performance-oriented EU financial system, etc. These results were shaped by the political will of the EU citizens who voted in 2014. Now it is time to set bolder goals to the European decision-makers and choose the MEPs who will represent YOUR voice in the institutions. Voting in the European elections is the best investment you can do for your future and for the future of your children!
Andrejs Mamikins represents Latvia in the European Parliament
Der Einfluss des Europäischen Parlaments wächst beständig. Es vertritt den Willen der Bürgerinnen und Bürger in immer mehr Themenkreisen. Wenn wir das Beispiel der Legislaturperiode 2014-2019 betrachten, dann haben wir es geschafft, Ergebnisse zu Themen wie der Jugendarbeitslosigkeit-Initiative, Erneuerbare Energien, schärfere CO2-Emissionsregeln, Schutz der Privatsphäre, Anti-Terrorismus-Maßnahmen, einem mehr leistungsorientierten EU-Finanzsystem und anderen zu erreichen. Diese Ergebnisse sind auf den politischen Willen der EU-Bürger und -Bürgerinnen zurückzuführen, die 2014 gewählt haben. Nun ist der Zeitpunkt gekommen, den europäischen Entscheidungsträgern noch ambitioniertere Ziele vorzugeben und diejenigen Abgeordneten zu wählen, die IHRE Stimme in den Institutionen vertreten werden. Bei der Europawahl zu wählen ist die beste Investition, die Sie in Ihre Zukunft und die Ihrer Kinder tätigen können!
Andrejs Mamikins repräsentiert Lettland im Europäischen Parlament
Les pouvoirs du Parlement Européen ne cessent de croître. Au Parlement, la voix des citoyens s'exprime sur des sujets de plus en plus vastes. Si nous considérons la mandature 2014-2019, nous avons réussi à obtenir des résultats sur des sujets comme l'Initiative Emploi-Jeunes, les énergies renouvelables, des règles plus strictes concernant les émissions CO2, la protection de la sphère privée, des mesures anti-terroristes, un système financier de l'UE plus axé sur les performances, etc. Ces résultats sont la traduction de la volonté politique des citoyens et citoyennes européens qui avaient voté en 2014. Maintenant, le moment est venu de définir des objectifs encore plus ambitieux pour les décideurs européens, et de choisir les eurodéputé.e.s qui représentent VOTRE voix au sein des institutions. Voter lors de l'élection européenne constitue le meilleur investissement que vous puissiez faire pour votre avenir et celui de vos enfants !
Andrejs Mamikins représente la Lettonie au Parlement Européen